There is no bright line rule in New Jersey concerning the appropriate age at which a child's input will be the determining factor regarding where the child wants to live once that child's parents are divorced.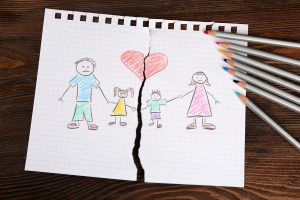 Of course, common sense prevails with respect to the fact that a four-year old child usually doesn't have such an ability or the capacity to make a meaningful decision, while a seventeen year old child is basically going to reside wherever he or she wants to reside regardless of any court order.  Regardless of age, it is the sole role of the court, not the child, to determine what is in  "the best interests of the child", and this includes a determination of where the child should reside.
Certainly, the older the child, the greater weight a court will place on that child's thoughts and preferences with respect to where the child wants to reside upon  conclusion of the divorce.  However, other factors along with age must be considered, among them the overall maturity of the child and, critically, whether that child has been unduly influenced or even alienated by a parent when giving his or her opinion.