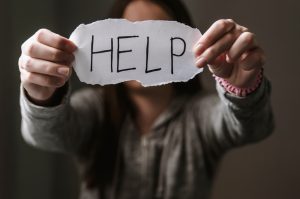 For all of the unfortunate victims of domestic violence, the days of home confinement imposed by the Government's concerns about the spread of the Corona Virus have brought new heightened concerns to spouses  living together  who are enduring ongoing abuse.  The loss of a job, forced 24/7 engagement, and worries over getting sick have,  in many cases exacerbated an already volatile situation. Clients fear for their own safety but fear there is no alternative or a safe place to escape to.
Rest assured, throughout the pandemic,  while the court buildings are closed, the Court system IS  open and they ARE  addressing these  emergent concerns –  virtually.  During the COVID-19 Corona Virus pandemic,  I have already handled emergent family court issues via Zoom video conferencing with success and can represent you in a domestic violence Final Restraining Order case without issue, via ZOOM or Microsoft Teams.
As the lock down subsides and the Shelter at Home mandates are relaxed,  it is becoming even easier to access the court's help.
There is no need to suffer in silence!
At Goldstein Law Group, LLC Hillary L. Brower  Esq. is here to help.  With 37 years of experience and with special expertise in the area of domestic violence  , I will do all I can to remove the abuser from your household and keep you safe.  I will also be ready to address false allegations of a spouse or domestic partner lodged against you in an effort to remove you from your home under false pretenses.
Our office is open and ready to help.  We handle divorce, custody, family law, and domestic violence cases in all counties in the the State of New Jersey, including Hudson County, Bergen County, Monmouth County, Somerset County, Middlesex County, and Ocean County. Please call Hillary Brower Esq. now for a free 10 Minute Case Evaluation*. 732-967-6777