It is always difficult to lose a loved one or close friend. Even though you are still grieving, the process of taking care of their final affairs begins immediately upon death. In most cases where there is a Will, the Executor will select the funeral home and decide on the funeral arrangements. However, this is only the beginning of the steps that need to be taken.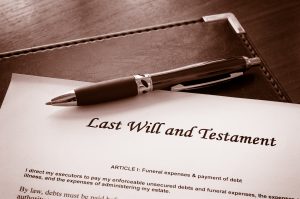 You need to probate the Will.
This is the formal process of submitting the Will to the County Surrogate's Court and "qualifying" as the Executor. The literal definition of what it means to "probate" a will, is to "validate" the will.  The Surrogate will be looking to make sure it bears the testator's signature and it has been duly witnessed by at least two (2) witnesses.  Once the will is admitted to probate, you will receive documentation that  formally appoints you as the Executor (or, Executrix, if you are a female).  This document is known as  Letters Testamentary.   The Surrogate will also issue an Executor's Short Certificate which will allow you to act as the estate representative.  We typically obtain multiple copies of the short certificates as you will need to supply a copy to each institution where the decedent had an account.