Must I give my children to their other parent for parenting time during this Pandemic?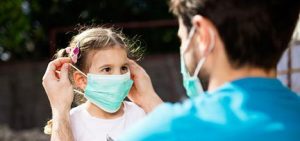 Sharing parenting time can be challenging in ordinary times, but these are certainly unprecedented times, especially now, with the State of Emergency and the Quarantine and Shelter in Place in effect during the COVID-19 Pandemic.  Parents who share joint custody and share a parenting time agreement are probably experiencing a difficult time now, as lives are altered by remote work schedules and residential conditions and with our children home from school.
If you are wondering how, if at all, these events may now impact your parenting time, as a general rule, the parenting time arrangement should remain the same and uninterrupted.  However, each case is fact sensitive.  If, for example,  you or your child's other parent are having difficulties, or one party is attempting to utilize the COVID-19 Pandemic to their advantage and is trying to use the pandemic to unreasonably deny and/or limit any parenting time- what should you do?
If  both parents do not work in a high-risk position or do not place themselves in high-risk conditions- there should be no excuse why you should not continue to see your child(ren) and follow your regular parenting time schedule.  While the current "Shelter in Place" directive remains the status quo, both parents should take all necessary precautions to ensure that adequate safety measures are implemented and abided in both households, and that each parent will always act in the best interests of their child(ren);  and,  if this is the case, the current parenting time schedule would not pose a serious health risk to the child(ren) or any other household member.
WHAT THE JUDGES ARE SAYING:
From our firm's experience over these past weeks during the Emergency Orders from Governor Murphy in New Jersey, our Courts and Judges have expressed a general view towards requiring cooperative co-parenting at all times, but especially during the State of Emergency. While there are no bright line rules that apply in each and every case,  a Judge will review each matter on  a case by case basis.   The general consensus has been to promote and protect the right to co-parent, so long as the child's health, safety and welfare are not jeopardized.   If general fear or anxiety have interrupted a schedule, the Judge will recognize that these changes would only be temporary in nature and clearly the best interests of the child(ren) will always be paramount.
Both parents should agree to treat the COVID-19 Pandemic with the serious attention it deserves,  adhering to and following the Quarantine, Shelter In Place, and Social Distancing, and should follow the recommendations and guidelines of the CDC and as further implemented  and/or required by the State of New Jersey. Both parents should agree to monitor the situation and keep the other apprised of any changes and adhere to open communication on all issues.
What if things change?
What if the State of Emergency continues into the long-term future? If either parent has to travel or must resume work outside their respective homes, or is in a high risk job, that parent must ensure that he/she does not put themselves in a high-risk situation to compromise the safety and welfare of their child(ren). A parent must agree to practice the safety guidelines and precautions as required by the State of New Jersey and the CDC/ Federal government, and if one parent is required to work outside the home, the parenting time schedule should continue so long as adequate safety measures are in place.
If a situation arises where custody and parenting time exchanges pose a serious health risk to the child(ren) or other family members, each parent should agree to necessary changes to accommodate each other and these circumstances to implement a temporary change to the parenting time schedule, agreeing that the child(ren)'s health and safety will be prioritized over a parent's demand to exercise parenting time. It will go a long way if you can show the Judge that you tried to be reasonable, that you tried to communicate with your child's other parent and you tried to make the necessary and appropriate temporary changes to your current custody and parenting time schedule to accommodate the best interests of their child(ren).
KEEP THE OTHER PARENT INFORMED OF ANY CHANGES:
The parents must agree to provide information to the other if there is any change to the status quo. If a parent is no longer in Quarantine, adhering to the Shelter in Place recommendations or have been exposed to someone who has been sick or are sick themselves- a parent must make full disclosure.
Most importantly now, is that all parties make responsible choices and be respectful taking into consideration their child(ren)'s best interests as they continue co-parenting and agree that if a serious health risk causes any change in the agreed upon custody and parenting time schedule as it relates to one's custody and parenting time as a result of the COVID-19 Pandemic, they acknowledge that such change and/or denial of that parent's parenting time shall be a temporary change only, and will not create a new status quo; and at the end of the COVID-19 Pandemic, when the parents are able, and in the best interests of the child(ren), shall return to the pre-existing custody and parenting time schedule that had been in effect, (which was the status quo), prior to the COVID-19 Pandemic.
STILL HAVE QUESTIONS ?  CALL US.
If you are concerned about the custody and parenting time of your child or children during these uncertain times, during the COVID-19 pandemic, please contact the Goldstein Law Group to speak to one of their experienced custody law attorneys.  We have offices in Brielle in Monmouth County and Old Bridge, in Middlesex County.  However, we also offer video conferencing thru ZOOM or Microsoft Teams.
Please contact us for your free 10 Minute Case Evaluation* at 732-967-6777.