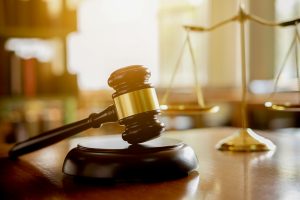 At its essence, a marriage or civil union is essentially a contract. The term "contract" is defined under the law as an agreement between two (or more) parties that creates a legal obligation to do (or refrain from doing) a certain thing. Several elements must be present in order for a valid contract to be formed:  competency of the parties, subject matter, consideration, mutuality of agreement, and mutuality of obligation.
In a recent New York family law case, a trial judge was called upon to decide whether a husband and wife had formed a valid contract with regard to the husband's agreement to pay rent for the couple's grown children.
The Agreement, as Claimed by the Wife
In the Nassau County Supreme Court case of Liberman v. Liberman, 201429/2014, the parties had purportedly entered into an agreement under which the husband was to pay $1,900 per month to each of their children to subsidize the rent on their respective apartments in Manhattan. Although both children were employed, college graduates, and over the age of 21, the wife claimed that the husband was obligated to continue the payments until the children were either married (or had cohabitated with someone for a certain time) or reached the age of 30, whichever occurred first.